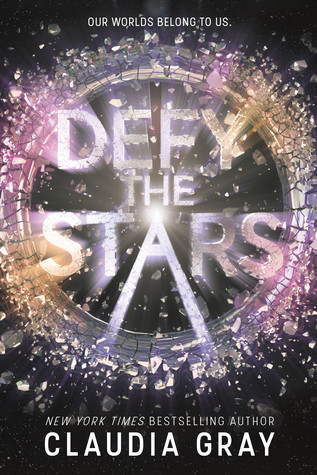 Autore: Claudia Gray
Editore: Little, Brown Books for Young Readers
Serie: Defy the Stars #1
Genere: fantasy, YA
Trama
She's a soldier.
Noemi Vidal is a seventeen years old and sworn to protect her planet, Genesis. She's willing to risk anything—including her own life. To their enemies on Earth, she's a rebel.
He's a machine.
Abandoned in space for years, utterly alone, Abel has advanced programming that's begun to evolve. He wants only to protect his creator, and to be free. To the people of Genesis, he's an abomination.
Noemi and Abel are enemies in an interstellar war, forced by chance to work together as they embark on a daring journey through the stars. Their efforts would end the fighting for good, but they're not without sacrifice. The stakes are even higher than either of them first realized, and the more time they spend together, the more they're forced to question everything they'd been taught was true.
THE SACRIFICE OF SUNSHINE GIRL
Autore: Paige McKenzie
Editore: Weinstein Books
Serie: The Haunting of Sunshine Girl #3
Genere: fantasy, YA
Trama
Is Sunshine Griffith who she thinks she is? Now that her luiseach powers are fully awakened, and having barely survived an abyss full of demons at the end of Book Two, Sunshine must figure out who—or what—has been organizing the forces of darkness against her.
Thanks to her brainiac boyfriend, Nolan, they not only unearth that Sunshine's death would trigger a calamitous event, but that all civilization depends on her survival. So when an unexpected event unleashes a fierce war between the luiseach and the demon army, Sunshine will learn a shocking truth about herself. Can she bring herself to make the ultimate sacrifice to save humankind?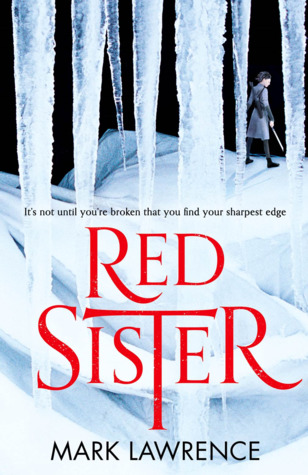 RED SISTER
Autore:
Mark Lawrence
Editore:
Harper Voyager
Serie:
The Book of the Ancestor
#1
Genere:
fantasy
Link Amazon
Trama
At the Convent of Sweet Mercy young girls are raised to be killers. In a few the old bloods show, gifting talents rarely seen since the tribes beached their ships on Abeth. Sweet Mercy hones its novices' skills to deadly effect: it takes ten years to educate a Red Sister in the ways of blade and fist.
But even the mistresses of sword and shadow don't truly understand what they have purchased when Nona Grey is brought to their halls as a bloodstained child of eight, falsely accused of murder: guilty of worse.
Stolen from the shadow of the noose, Nona is sought by powerful enemies, and for good reason. Despite the security and isolation of the convent her secret and violent past will find her out. Beneath a dying sun that shines upon a crumbling empire, Nona Grey must come to terms with her demons and learn to become a deadly assassin if she is to survive…
TWIST
Autore:
Kylie Scott
Editore:
St. Martin's Griffin
Serie:
Dive Bar
#2
Genere:
contemporary romance
Link Amazon
Trama
When his younger brother loses interest in online dating, hot, bearded, bartender extraordinaire, Joe Collins, only intends to log into his account and shut it down. Until he reads about her.
Alex Parks is funny, friendly, and pretty much everything he's been looking for in a woman. And in no time at all they're emailing up a storm, telling each other their deepest darkest secrets... apart from the one that really matters.
And when it comes to love, serving it straight up works better than with a twist.
Autore: Kelley Armstrong
Editore: Crown Books for Young Readers
Genere: mistery
Trama
The only thing Winter Crane likes about Reeve's End is that soon she'll leave it. Like her best friend did. Like her sister did. Like most of the teens born in town have done. There's nothing for them there but abandoned mines and empty futures. They're better off taking a chance elsewhere.
The only thing Winter will miss is the woods. Her only refuge. At least it was. Until the day she found Lennon left for dead, bleeding in a tree.
But now Lennon is gone too. And he has Winter questioning what she once thought was true. What if nobody left at all? What if they're all missing?
Autore: Suzanne Young
Editore: Simon Pulse
Serie: The Program #3
Genere: distopico
Trama
Tatum Masterson never went through The Program. She never had her memory stripped, never had to fight to remain herself. But when Weston, her longtime boyfriend and love of her life, was taken by handlers, she hoped he'd remember her somehow—that their love would be strong enough.
It wasn't.
Like all returners, Weston came back a blank canvas. The years he and Tatum spent together were forgotten, as well as the week when he mysteriously disappeared before The Program came for him.
Regardless of his memory loss, Tatum fights to get Weston to remember her. And just as they start to build a new love, they hear about the Adjustment—a new therapy that implants memories from a donor. Despite the risks, Tatum and Weston agree to go through the process. Tatum donates her memories from their time together.
But the problem with memories is that they are all a matter of perspective. So although Weston can now remember dating Tatum, his emotions don't match the experiences. And this discrepancy is slowly starting to unravel him, worse than anything The Program could have done.
And as the truth of their life together becomes clear, Tatum will have to decide if she loves Weston enough to let him go, or to continue to live the lie they'd build together.
LEGION
Autore:
Julie Kagawa
Editore:
Harlequin Teen
Serie:
Talon
#4
Genere:
fantasy
Link Amazon
Trama
The legions are about to be unleashed, and no human, rogue dragon or former dragon slayer can stand against the coming horde. Book 4 of 5 in The Talon Saga from New York Times bestselling author Julie Kagawa.

Dragon hatchling Ember Hill was never prepared to find love at all--dragons do not suffer human emotions--let alone the love of a human and a former dragonslayer, at that. With ex-soldier Garret dying at her feet after sacrificing his freedom and his life to expose the deepest of betrayals, Ember knows only that nothing she was taught by dragon organization Talon is true. About humans, about rogue dragons, about herself and what she's capable of doing and feeling.

In the face of great loss, Ember vows to stand with rogue dragon Riley against the dragon-slaying Order of St. George and her own twin brother Dante--the heir apparent to all of Talon, and the boy who will soon unleash the greatest threat and terror dragonkind has ever known.

Talon is poised to take over the world, and the abominations they have created will soon take to the skies, darkening the world with the promise of blood and death to those who refuse to yield.