Ciao a tutti!
Vi giuro, ho scritto e cancellato l'introduzione di questo post mille volte. Ho il blocco da introduzione!!!
Forse è meglio che vi lasci direttamente alle
uscite in lingua originale di Ottobre
, per chi proprio non vuole aspettare l'uscita italiana (o per quei libri che saranno simpaticamente ignorati dalle nostre CE). Se invece siete vi siete persi le novità di casa nostra, potete recuperarle
qui
.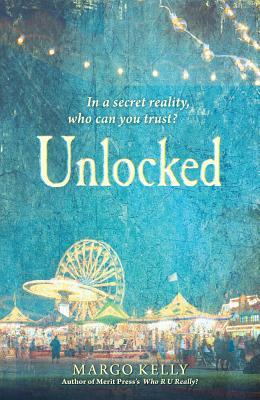 Titolo:
Unlocked
Autore: Margo Kelly
Editore: Merit Press
Genere: fantasy, mistery
Link Amazon
17-year-old Hannah is losing her grip on reality, which is affecting not only her but her friends and family too. She wrecked the car when bugs crawled over her hands, but were the creepy things even real? Now someone is moving Hannah's possessions around in her room, or is she imagining that also? Why does she feel like she isn't in control of her own brain anymore? Hannah is terrified she's headed for a horrible life in and out of the mental institution, just like her dad.

When her friends bail, Hannah is left floundering. Her boyfriend, Manny, doesn't believe her wild stories, and new girl Chelsea is practically replacing her at school. Only artsy outsider and self-proclaimed occult expert, Plug, agrees to help Hannah discover the truth, but even he can't help Hannah reclaim her mind from whatever is taking over. She'll have to do that on her own, especially if she wants to save her friends, her mom, and herself.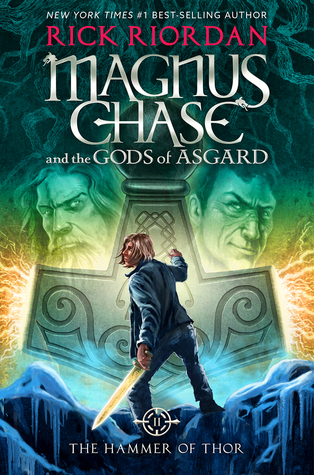 Titolo:
The Hammer of Thor
Autore: Rick Riordan
Editore: Disney Hyperion
Serie:
Magnus Chase and the Gods of Asgard #2
Genere: fantasy, retelling
Link Amazon
Thor's hammer is missing again. The thunder god has a disturbing habit of misplacing his weapon--the mightiest force in the Nine Worlds. But this time the hammer isn't just lost, it has fallen into enemy hands. If Magnus Chase and his friends can't retrieve the hammer quickly, the mortal worlds will be defenseless against an onslaught of giants. Ragnarok will begin. The Nine Worlds will burn. Unfortunately, the only person who can broker a deal for the hammer's return is the gods' worst enemy, Loki--and the price he wants is very high.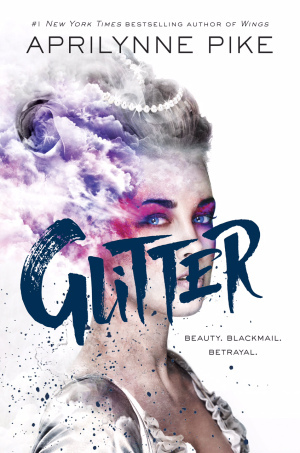 Titolo:
Glitter
Autore: Aprilynne Pike
Editore: Random House
Genere: fantasy
Link Amazon
Outside the palace of Versailles, it's modern day. Inside, the people dress, eat, and act like it's the eighteenth century—with the added bonus of technology to make court life lavish, privileged, and frivolous. The palace has every indulgence, but for one pretty young thing, it's about to become a very beautiful prison.
When Danica witnesses an act of murder by the young king, her mother makes a cruel power play . . . blackmailing the king into making Dani his queen. When she turns eighteen, Dani will marry the most ruthless and dangerous man of the court. She has six months to escape her terrifying destiny. Six months to raise enough money to disappear into the real world beyond the palace gates.
Her ticket out? Glitter. A drug so powerful that a tiny pinch mixed into a pot of rouge or lip gloss can make the wearer hopelessly addicted. Addicted to a drug Dani can sell for more money than she ever dreamed.
But in Versailles, secrets are impossible to keep. And the most dangerous secret—falling for a drug dealer outside the palace walls—is one risk she has to take.
Titolo:
Viscera
Autore: Gabriel Squailia
Editore: Talos
Genere: fantasy, distopico, science fiction
Link Amazon
The Gone-Away gods were real, once, and taller than towers.

But they're long dead now, buried in the catacombs beneath the city of Eth, where their calcified organs radiate an eldritch power that calls out to anyone hardy enough to live in this cut-throat, war-torn land. Some survivors are human, while others are close enough, but all are struggling to carve out their lives in a world both unforgiving and wondrous. Darkly comic and viciously original, Viscera is an unforgettable journey through swords-and-sorcery fantasy where strangeness gleams from every nook and cranny.

"Exquisitely imagined, deeply insightful yet scathingly witty, Viscera barrels along at a scorching pace after vividly realized characters whose separate quests—for identity, for revenge, for release—find themselves on a collision course in a world that's simultaneously both grimdark and surreal. Lusciously weird and utterly unique." —Nicole Kornher-Stace, author of Archivist Wasp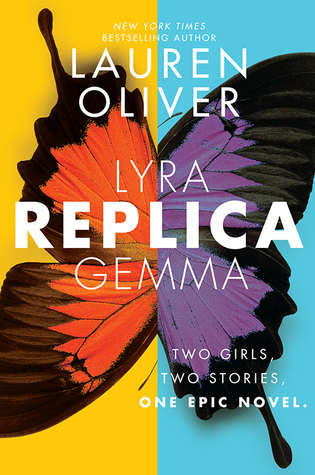 Titolo:
Replica
Autore: Lauren Oliver
Editore: HarperCollins / Hodder & Stoughton (uscita 6 Ottobre)
Serie:
Replica #1
Genere: science fiction
Link Amazon
Gemma has been in and out of hospitals since she was born. 'A sickly child', her lonely life to date has revolved around her home, school and one best friend, Alice. But when she discovers her father's connection to the top secret Haven research facility, currently hitting the headlines and under siege by religious fanatics, Gemma decides to leave the sanctuary she's always known to find the institute and determine what is going on there and why her father's name seems inextricably linked to it.

Amidst the frenzy outside the institute's walls, Lyra - or number 24 as she is known as at Haven - and a fellow experimental subject known only as 72, manage to escape. Encountering a world they never knew existed outside the walls of their secluded upbringing , they meet Gemma and, as they try to understand Haven's purpose together, they uncover some earth-shattering secrets that will change the lives of both girls forever...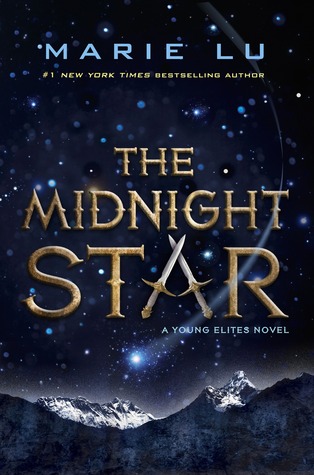 Titolo:
The Midnight Star
Autore: Marie Lu
Editore: G.P. Putnam's Sons Books for Young Readers
Serie:
The Young Elites #3
Genere: fantasy, distopico
Link Amazon
There was once a time when darkness shrouded the world, and the darkness had a queen.

Adelina Amouteru is done suffering. She's turned her back on those who have betrayed her and achieved the ultimate revenge: victory. Her reign as the White Wolf has been a triumphant one, but with each conquest her cruelty only grows. The darkness within her has begun to spiral out of control, threatening to destroy all that she's achieved.

Adelina's forced to revisit old wounds when a new danger appears, putting not only Adelina at risk, but every Elite and the very world they live in. In order to save herself and preserve her empire, Adelina and her Roses must join the Daggers on a perilous quest—though this uneasy alliance may prove to be the real danger.
Titolo:
The Delphi Effect
Autore: Rysa Walker
Editore: Skyscape
Serie: The Delphi Trilogy #1
Link Amazon
It's never wise to talk to strangers…and that goes double when they're dead. Unfortunately, seventeen-year-old Anna Morgan has no choice. Resting on a park bench, touching the turnstile at the Metro station—she never knows where she'll encounter a ghost. These mental hitchhikers are the reason Anna has been tossed from one foster home and psychiatric institution to the next for most of her life.

When a chance touch leads her to pick up the insistent spirit of a girl who was brutally murdered, Anna is pulled headlong into a deadly conspiracy that extends to the highest levels of government. Facing the forces behind her new hitcher's death will challenge the barriers, both good and bad, that Anna has erected over the years and shed light on her power's origins. And when the covert organization seeking to recruit her crosses the line by kidnapping her friend, it will discover just how far Anna is willing to go to bring it down.
La serie di Marie Lu l'ho iniziata in italiano, quindi aspetterò che traducano anche gli altri libri; mentre sono curiosissima riguardo i nuovi romanzi di Lauren Oliver e della Pike!