Buongiorno!
Sono un po' in ritardo nel pubblicare le uscite in inglese di questo mese ma meglio tardi che mai!
Stavolta mi sono lasciata prendere leggermente dalle copertine...però giuro che dopo ho controllato se anche la trama fosse interessante!
Titolo:
Freeks
Autore: Amanda Hocking
Editore: St. Martin's Griffin
Genere: fantasy, young adult
Link Amazon

In a world of magical visions and pyrokinesis, Mara just wants to have a normal life. But is that possible?

Mara has become used to the extraordinary. Roaming from place to place with Gideon Davorin's Traveling Carnival, she longs for an ordinary life where no one has the ability to levitate or predict the future.

She gets her chance when the struggling sideshow sets up camp in the small town of Caudry and she meets a gorgeous local guy named Gabe. But before long, Mara realizes there's a dark presence lurking in the town that's threatening the lives of her friends. She has seven days to take control of a power she didn't know she had in order to save everyone she cares about—and change the future forever.
Sarà che ho terminato da poco la visione di American Horror Story-Freak Show e non potevo quindi lasciarmi sfuggire un libro ambientato in un circo. Amanda Hocking è già conosciuta da queste parti per la trilogia Trylle che in effetti non era granchè, ma una seconda possibilità non si nega a nessuno.
Titolo:
Lost Girls
Autore: Merrie Destefano
Editore: Entangled Teen
Genere: mystery, young adult
Link Amazon
Yesterday, Rachel went to sleep listening to Taylor Swift, curled up in her grammy's quilt, worrying about geometry. Today, she woke up in a ditch, bloodied, bruised, and missing a year of her life.

She doesn't recognize the person she's become: she's popular. She wears nothing but black.

Black to cover the blood.

And she can fight.

Tell no one.

She's not the only girl to go missing within the last year…but she's the only girl to come back. She desperately wants to unravel what happened to her, to try and recover the rest of the Lost Girls.

But the more she discovers, the more her memories return. And as much as her new life scares her, it calls to her. Seductively. The good girl gone bad, sex, drugs, and raves, and something darker…something she still craves—the rush of the fight, the thrill of the win—something she can't resist, that might still get her killed…

The only rule is: There are no rules.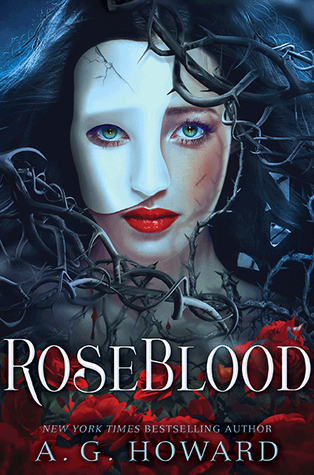 Titolo:
RoseBlood
Autore: A.G. Howard
Editore: Amulet Books
Genere: fantasy, retelling
Link Amazon
In this modern day spin on Leroux's gothic tale of unrequited love turned to madness, seventeen-year-old Rune Germain has a mysterious affliction linked to her operatic talent, and a horrifying mistake she's trying to hide. Hoping creative direction will help her, Rune's mother sends her to a French arts conservatory for her senior year, located in an opera house rumored to have ties to The Phantom of the Opera.

At RoseBlood, Rune secretly befriends the masked Thorn—an elusive violinist who not only guides her musical transformation through dreams that seem more real than reality itself, but somehow knows who she is behind her own masks. As the two discover an otherworldly connection and a soul-deep romance blossoms, Thorn's dark agenda comes to light and he's forced to make a deadly choice: lead Rune to her destruction, or face the wrath of the phantom who has haunted the opera house for a century, and is the only father he's ever known.
Finalmente esce anche il nuovo romanzo di A.G.Howard, autrice della serie ispirata ad Alice nel Paese delle Meraviglie, Splintered. Anche in questo caso ci troviamo di fronte ad una rivisistazione, niente meno che del Fantasma dell'Opera. La stessa autrice ha affermato che RoseBlood sarà più dark rispetto alla serie Splintered, e le relazioni tra i personaggi saranno più tormentate e complicate. Non vedo l'ora di leggerlo!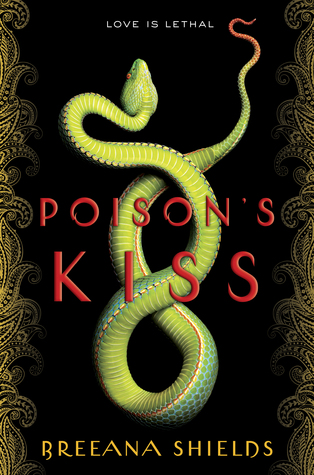 Titolo:
Poison's Kiss
Autore: Breeana Shields
Editore: Random House Books
Genere: fantasy, young adult
Link Amazon
A teenage assassin kills with a single kiss until she is ordered to kill the one boy she loves. This commercial YA fantasy is romantic and addictive like-- a poison kiss-- and will thrill fans of Sarah J. Maas and Victoria Aveyard.

Marinda has kissed dozens of boys. They all die afterward. It s a miserable life, but being a visha kanya a poison maiden is what she was created to do. Marinda serves the Raja by dispatching his enemies with only her lips as a weapon.

Until now, the men she was ordered to kiss have been strangers, enemies of the kingdom. Then she receives orders to kiss Deven, a boy she knows too well to be convinced he needs to die. She begins to question who she s really working for. And that is a thread that, once pulled, will unravel more than she can afford to lose.

This rich, surprising, and accessible debut is based in Indian folklore and delivers a story that will keep readers on the edge of their seats.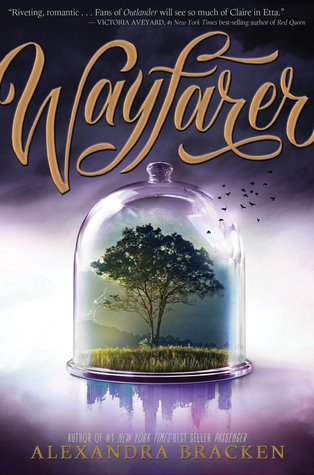 Titolo:
Wayfarer
Autore: Alexandra Bracken
Editore: Quercus Children's Books
Serie:
Passenger
#2
Genere: fantasy, young adult
Link Amazon
All Etta Spencer wanted was to make her violin debut when she was thrust into a treacherous world where the struggle for power could alter history. After losing the one thing that would have allowed her to protect the Timeline, and the one person worth fighting for, Etta awakens alone in an unknown place and time, exposed to the threat of the two groups who would rather see her dead than succeed. When help arrives, it comes from the last person Etta ever expected - Julian Ironwood, the Grand Master's heir who has long been presumed dead, and whose dangerous alliance with a man from Etta's past could put them both at risk.

Meanwhile, Nicholas and Sophia are racing through time in order to locate Etta and the missing astrolabe with Ironwood travelers hot on their trail. They cross paths with a mercenary-for-hire, a cheeky girl named Li Min who quickly develops a flirtation with Sophia. But as the three of them attempt to evade their pursuers, Nicholas soon realises that one of his companions may have ulterior motives.

As Etta and Nicholas fight to make their way back to one another, from Imperial Russia to the Vatican catacombs, time is rapidly shifting and changing into something unrecognisable ... and might just run out on both of them.
Su questa serie ho una grandiosa notizia da darvi: Sperling&Kupfer ha infatti annunciato che arriverà anche in Italia, già da marzo/aprile di quest'anno! E...verranno mantenute le stupende copertine originali! Tutto ciò ha appena risollevato di mille punti la mia giornata.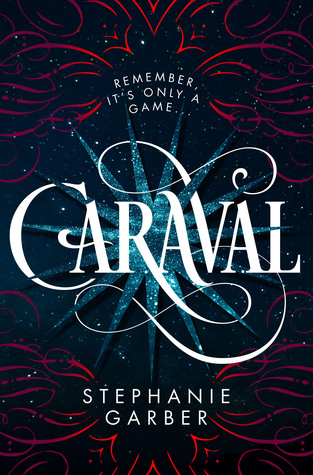 Titolo:
Caraval
Autore: Stephanie Garber
Editore: Flatiron Books (USA)
Serie:
Caraval
#1
Genere: fantasy
Link Amazon
Whatever you've heard about Caraval, it doesn't compare to the reality. It's more than just a game or a performance. It's the closest you'll ever find to magic in this world . . .

Welcome, welcome to Caraval―Stephanie Garber's sweeping tale of two sisters who escape their ruthless father when they enter the dangerous intrigue of a legendary game.

Scarlett has never left the tiny island where she and her beloved sister, Tella, live with their powerful, and cruel, father. Now Scarlett's father has arranged a marriage for her, and Scarlett thinks her dreams of seeing Caraval, the far-away, once-a-year performance where the audience participates in the show, are over.

But this year, Scarlett's long-dreamt of invitation finally arrives. With the help of a mysterious sailor, Tella whisks Scarlett away to the show. Only, as soon as they arrive, Tella is kidnapped by Caraval's mastermind organizer, Legend. It turns out that this season's Caraval revolves around Tella, and whoever finds her first is the winner.

Scarlett has been told that everything that happens during Caraval is only an elaborate performance. But she nevertheless becomes enmeshed in a game of love, heartbreak, and magic with the other players in the game. And whether Caraval is real or not, she must find Tella before the five nights of the game are over, a dangerous domino effect of consequences is set off, and her sister disappears forever.
Caraval
è una delle uscite che più attendevo: il romanzo d'esordio di un'autrice americana che ha già ricevuto diversi consensi.
Titolo:
By your side
Autore: Kasie West
Editore: Harper Teen
Genere: contemporary, young adult
Link Amazon
When Autumn Collins finds herself accidentally locked in the library for an entire weekend, she doesn't think things could get any worse. But that's before she realizes that Dax Miller is locked in with her. Autumn doesn't know much about Dax except that he's trouble. Between the rumors about the fight he was in (and that brief stint in juvie that followed it) and his reputation as a loner, he's not exactly the ideal person to be stuck with. Still, she just keeps reminding herself that it is only a matter of time before Jeff, her almost-boyfriend, realizes he left her in the library and comes to rescue her.

Only he doesn't come. No one does.

Instead it becomes clear that Autumn is going to have to spend the next couple of days living off vending-machine food and making conversation with a boy who clearly wants nothing to do with her. Except there is more to Dax than meets the eye. As he and Autumn first grudgingly, and then not so grudgingly, open up to each other, Autumn is struck by their surprising connection. But can their feelings for each other survive once the weekend is over and Autumn's old life, and old love interest, threaten to pull her from Dax's side?
Spero di avervi incuriosito!