Buon pomeriggio!
Ormai mi sto abituando a leggere almeno un libro al mese in inglese: non poteva quindi mancare anche a Febbraio l'appuntamento con le novità ancora non tradotte in italiano! Leggere in lingua permette, non solo di esercitarsi con l'inglese, leggere i libri dei nostri autori preferiti senza dover aspettare che vengano tradotti in Italia (non sapendo se lo saranno), scoprirne di nuovi o continuare a seguire serie da noi interrotte.
Per questo mese vi propongo una carrellata di libri appartenenti a serie di cui abbiamo già parlato in precedenza o di autrici che apprezzo!
RISE OF FIRE
Autore: Sophie Jordan
Editore: Harper Teen
Serie: Reign of Shadows #2
Genere: fantasy, young adult
Trama
Luna and Fowler have escaped the kingdom of Relhok, but they haven't escaped the darkness. When a battle against the dark dwellers mortally injures Fowler, Luna is faced with a choice: put their fate in the hands of mysterious strangers or risk losing Fowler forever.

Desperate to keep the one bright part of her life alive, Luna accepts the help of soldiers from a nearby kingdom. Lagonia's castle offers reprieve from the dangerous outside world—until the king discovers both Fowler's and Luna's true ties to Relhok and their influence over the throne.

Now pawns in each kingdom's political game, Luna and Fowler are more determined than ever to escape and build the life they've been dreaming of. But their own pasts have a tight hold on their hearts and their destinies. Luna must embrace the darkness and fire within her before she loses not only Fowler, but the power she was destined to inherit.
STARFALL
Autore: Melissa Landers
Editore: Disney Hyperion
Serie: Starflight #2
Genere: fantasy, young adult
Trama
When Princess Cassia Rose fled her home world of Eturia to escape an arranged marriage, she had no idea her sudden departure would spark a war. Now after two years hiding as a ship hand, she is finally returning to her beloved home, but not in the way she imagined. Shackled by bounty hunters, she is violently dragged back to account for her crimes. Her only solace is that the Banshee crew managed to evade capture, including Kane Arric, her best friend...with occasional benefits.

Meanwhile, Kane and the rest of the crew of the Banshee plan a desperate rescue mission. But when they arrive on Eturia, Cassia isn't exactly in need of heroics—she's claimed her birthright as Eturia's queen, but has inherited a war-torn planet simmering with rebellion. Cassia must make alliances, and Kane, the bastard son of a merchant, isn't a choice that will earn her any friends. Kane knows he will never find someone to replace Cassia—and is certain she returns his feelings—but how can he throw away his own promising future waiting on a queen?

When the outer realm is threatened by the dangerous Zhang mafia, Cassia, Kane and the rest of the Banshee crew uncover a horrifying conspiracy that endangers the entire universe. In the face of unspeakable evil, Cassia must confront her own family's complicated legacy on Eturia and decide once and for all who her real family is.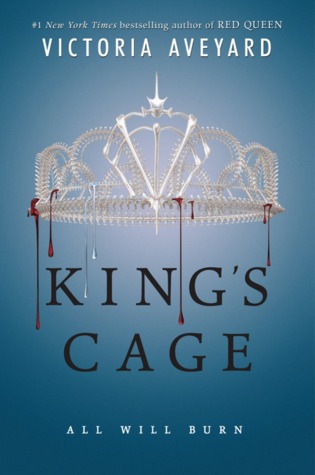 KING'S CAGE
Autore:
Victoria Aveyard
Editore
: Harper Teen
Serie:
Red Queen
#3
Genere:
fantasy, young adult
Link Amazon
Trama
In this breathless third installment to Victoria Aveyard's bestselling Red Queen series, allegiances are tested on every side. And when the Lightning Girl's spark is gone, who will light the way for the rebellion?

Mare Barrow is a prisoner, powerless without her lightning, tormented by her lethal mistakes. She lives at the mercy of a boy she once loved, a boy made of lies and betrayal. Now a king, Maven Calore continues weaving his dead mother's web in an attempt to maintain control over his country—and his prisoner.

As Mare bears the weight of Silent Stone in the palace, her once-ragtag band of newbloods and Reds continue organizing, training, and expanding. They prepare for war, no longer able to linger in the shadows. And Cal, the exiled prince with his own claim on Mare's heart, will stop at nothing to bring her back.

When blood turns on blood, and ability on ability, there may be no one left to put out the fire—leaving Norta as Mare knows it to burn all the way down.
NORSE MYTHOLOGY
Autore: Neil Gaiman
Editore: W. W. Norton & Company
Genere: fantasy, racconti
Trama
Neil Gaiman has long been inspired by ancient mythology in creating the fantastical realms of his fiction. Now he turns his attention back to the source, presenting a bravura rendition of the great northern tales.
In
Norse Mythology
, Gaiman stays true to the myths in envisioning the major Norse pantheon: Odin, the highest of the high, wise, daring, and cunning; Thor, Odin's son, incredibly strong yet not the wisest of gods; and Loki, son of a giant, blood brother to Odin and a trickster and unsurpassable manipulator.
Gaiman fashions these primeval stories into a novelistic arc that begins with the genesis of the legendary nine worlds and delves into the exploits of deities, dwarfs, and giants. Once, when Thor's hammer is stolen, Thor must disguise himself as a woman, difficult with his beard and huge appetite, to steal it back. More poignant is the tale in which the blood of Kvasir, the most sagacious of gods, is turned into a mead that infuses drinkers with poetry. The work culminates in Ragnarok, the twilight of the gods and rebirth of a new time and people.
Through Gaiman's deft and witty prose emerge these gods with their fiercely competitive natures, their susceptibility to being duped and to duping others, and their tendency to let passion ignite their actions, making these long-ago myths breathe pungent life again.
DENTON LITTLE'S STILL NOT DEAD
Autore:
Lance Rubin
Editore:
Knopf Books
Serie:
Denton Little
#2
Genere:
young adult
Link Amazon
Trama
The good news: Denton Little has lived through his deathdate. Yay! The bad news: He's being chased by the DIA (Death Investigation Agency), he can never see his family again, and he may now die any time. Huh. Cheating death isn't quite as awesome as Denton would have thought…
Lance Rubin's debut novel, Denton Little's Deathdate, showed readers just how funny and poignant imminent death could be. Now in this sequel, he takes on the big questions about life. How do we cope, knowing we could die at any time? Would you save someone from dying even if they were a horrible person? Is it wrong to kiss the girl your best friend is crushing on if she's really into you instead? What if she's wearing bacon lip gloss?
Per chi invece sta leggendo la serie Red Queen in italiano, questo terzo volume arriverà da noi a Maggio col titolo La Gabbia del Re, pubblicato da Mondadori.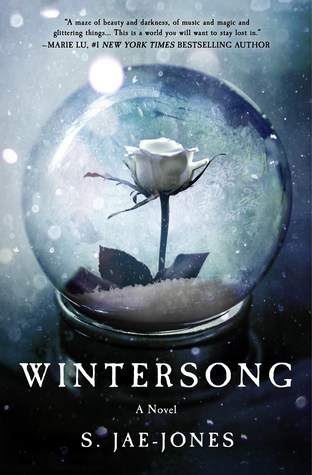 WINTERSONG
Autore: S. Jae-Jones
Editore: Thomas Dunne Books
Genere: fantasy, young adult
Trama
Beware the goblin men and the wares they sell.
All her life, nineteen-year-old Liesl has heard tales of the beautiful, mysterious Goblin King. He is the Lord of Mischief, the Ruler Underground, and the muse around which her music is composed. Yet, as Liesl helps shoulder the burden of running her family's inn, her dreams of composition and childish fancies about the Goblin King must be set aside in favor of more practical concerns.
But when her sister Käthe is taken by the goblins, Liesl journeys to their realm to rescue her sister and return her to the world above. The Goblin King agrees to let Käthe go—for a price. The life of a maiden must be given to the land, in accordance with the old laws.
A life for a life
, he says. Without sacrifice, nothing good can grow. Without death, there can be no rebirth. In exchange for her sister's freedom, Liesl offers her hand in marriage to the Goblin King. He accepts.
Down in the Underground, Liesl discovers that the Goblin King still inspires her—musically, physically, emotionally. Yet even as her talent blossoms, Liesl's life is slowly fading away, the price she paid for becoming the Goblin King's bride. As the two of them grow closer, they must learn just what it is they are each willing to sacrifice: her life, her music, or the end of the world.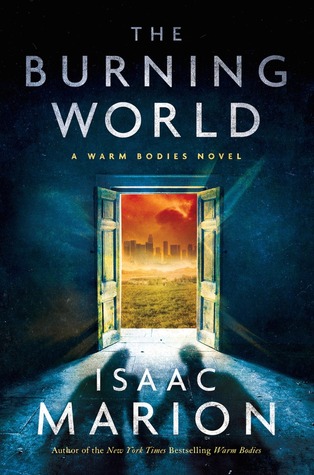 THE BURNING WORLD
Autore: Isaac Marion
Editore: Atria Books
Serie: Warm Bodies #2
Genere: horror, young adult
Disponibile in digitale già dal 2 Febbraio.
Trama
Being alive is hard. Being human is harder. But since his recent recovery from death, R is making progress. He's learning how to read, how to speak, maybe even how to love, and the city's undead population is showing signs of life. R can almost imagine a future with Julie, this girl who restarted his heart—building a new world from the ashes of the old one.
And then helicopters appear on the horizon. Someone is coming to restore order. To silence all this noise. To return things to the way they were, the good old days of stability and control and the strong eating the weak. The plague is ancient and ambitious, and the Dead were never its only weapon.
How do you fight an enemy that's in everyone? Can the world ever really change? With their home overrun by madmen, R, Julie, and their ragged group of refugees plunge into the otherworldly wastelands of America in search of answers. But there are some answers R doesn't want to find. A past life, an old shadow, crawling up from the basement.
THE WISH GRANTER
Autore: C.J. Redwine
Editore: Blazer + Bray
Serie: Ravenspire #2
Genere: fantasy, retelling
Trama
An epic, romantic, and action-packed fantasy inspired by the tale of Rumpelstiltskin, about a bastard princess who must take on an evil fae to save her brother's soul, from C. J. Redwine, the New York Times bestselling author of The Shadow Queen. Perfect for fans of Graceling and the Lunar Chronicles.
The world has turned upside down for Thad and Ari Glavan, the bastard twins of Súndraille's king. Their mother was murdered. The royal family died mysteriously. And now Thad sits on the throne of a kingdom whose streets are suddenly overrun with violence he can't stop.
Growing up ignored by the nobility, Ari never wanted to be a proper princess. And when Thad suddenly starts training Ari to take his place, she realizes that her brother's ascension to the throne wasn't fate. It was the work of a Wish Granter named Alistair Teague who tricked Thad into wishing away both the safety of his people and his soul in exchange for the crown.
So Ari recruits the help of Thad's enigmatic new weapons master, Sebastian Vaughn, to teach her how to fight Teague. With secret ties to Teague's criminal empire, Sebastian might just hold the key to discovering Alistair's weaknesses, saving Ari's brother—and herself.
But Teague is ruthless and more than ready to destroy anyone who dares stand in his way—and now he has his sights set on the princess. And if Ari can't outwit him, she'll lose Sebastian, her brother…and her soul.
MIRAND AND CALIBAN
Autore: Jacqueline Carey
Editore: Tor Books
Genere: fantasy, retelling
Trama
A lovely girl grows up in isolation where her father, a powerful magus, has spirited them to in order to keep them safe.
We all know the tale of Prospero's quest for revenge, but what of Miranda? Or Caliban, the so-called savage Prospero chained to his will?
In this incredible retelling of the fantastical tale, Jacqueline Carey shows readers the other side of the coin—the dutiful and tenderhearted Miranda, who loves her father but is terribly lonely. And Caliban, the strange and feral boy Prospero has bewitched to serve him. The two find solace and companionship in each other as Prospero weaves his magic and dreams of revenge.
Always under Prospero's jealous eye, Miranda and Caliban battle the dark, unknowable forces that bind them to the island even as the pangs of adolescence create a new awareness of each other and their doomed relationship.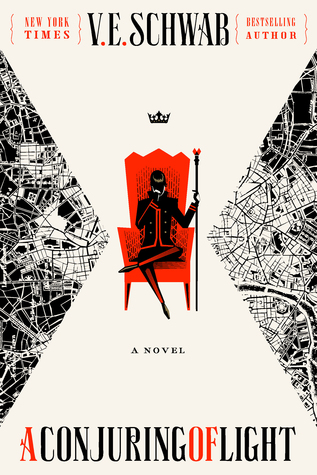 A CONJURING OF LIGHT
Autore:
V.E. Schwab
Editore:
Tor Books
Serie:
Shades of Magic
#3
Genere:
fantasy
Link Amazon
Trama
The battle between four magical Londons comes to a head in this stunning finale to the New York Times bestselling Shades of Magic trilogy by rising star V. E. Schwab.

London's fall and kingdoms rise while darkness sweeps the Maresh Empire—and the fraught balance of magic blossoms into dangerous territory while heroes and foes struggle alike. The direct sequel to A Gathering of Shadows, and the final book in the Shades of Magic epic fantasy series, A Conjuring of Light sees Schwab reach a thrilling culmination concerning the fate of beloved protagonists—and old enemies.
Per chi non ha ancora iniziato la serie e vorrebbe leggerla in italiano, buone notizie: prossimamente arriverà anche da noi!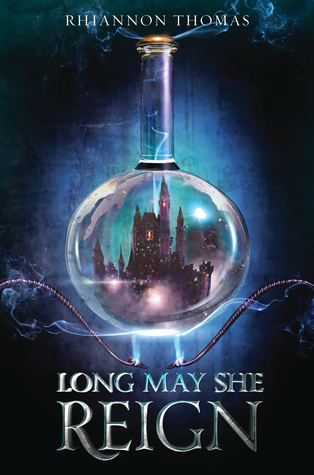 LONG MAY SHE REIGN
Autore:
Rhiannon Thomas
Editore:
Harper Teen
Genere:
fantasy, young adult
Link Amazon
Trama
The Girl of Fire and Thorns meets The Queen of the Tearling in this thrilling fantasy standalone about one girl's unexpected rise to power.

Freya was never meant be queen. Twenty third in line to the throne, she never dreamed of a life in the palace, and would much rather research in her laboratory than participate in the intrigues of court. However, when an extravagant banquet turns deadly and the king and those closest to him are poisoned, Freya suddenly finds herself on the throne.

Freya may have escaped the massacre, but she is far from safe. The nobles don't respect her, her councillors want to control her, and with the mystery of who killed the king still unsolved, Freya knows that a single mistake could cost her the kingdom – and her life.

Freya is determined to survive, and that means uncovering the murderers herself. Until then, she can't trust anyone. Not her advisors. Not the king's dashing and enigmatic illegitimate son. Not even her own father, who always wanted the best for her, but also wanted more power for himself.

As Freya's enemies close in and her loyalties are tested, she must decide if she is ready to rule and, if so, how far she is willing to go to keep the crown.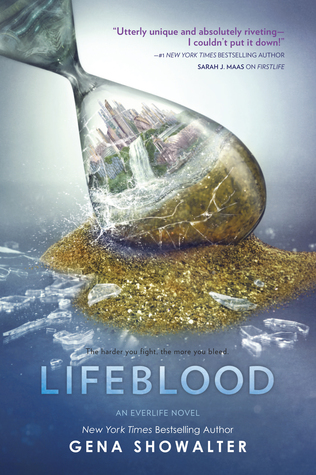 LIFEBLOOD
Autore:
Gena Showalter
Editore:
Harlequin Teen
Serie:
Everlife
#2
Genere:
fantasy, young adult
Link Amazon
Trama
With her last living breath, Tenley "Ten" Lockwood made her choice and picked her realm in the Everlife. Now, as the war between Troika and Myriad rages, she must face the consequences.

Because Ten possesses a rare supernatural ability to absorb and share light, the Powers That Be have the highest expectations for her future—and the enemy wants her neutralized. Fighting to save her Secondlife, she must learn about her realm from the ground up while launching her first mission: convincing a select group of humans to join her side before they die. No pressure, right?

But Ten's competition is Killian, the boy she can't forget—the one who gave up everything for her happiness. He has only one shot at redemption: beating Ten at a game she's never even played. As their throw-downs heat up, so do their undeniable feelings, and soon, Ten will have to make another choice. Love…or victory.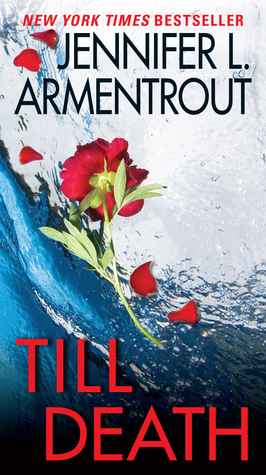 TILL DEATH
Autore: Jennifer L. Armentrout
Editore: William Morrow
Genere: romance, contemporary
Trama
It's been ten years since Sasha Keaton left her West Virginia hometown . . . since she escaped the twisted serial killer known as the Groom. Returning to help run her family inn means being whole again, except for one missing piece. The piece that falls into place when Sasha's threatened—and FBI agent Cole Landis vows to protect her the way he couldn't a decade ago.
First one woman disappears; then another, and all the while, disturbing calling cards are left for the sole survivor of the Groom's reign of terror. Cole's never forgiven himself for not being there when Sasha was taken, but he intends to make up for it now . . . because under the quirky sexiness Cole first fell for is a steely strength that only makes him love Sasha more.
But someone is watching. Waiting. And Sasha's first mistake could be her last.
INTO THE FIRE
Autore: Jeaniene Frost
Editore: Avon Books
Serie: Night Prince #4
Genere: paranormal romance
Trama
In the wrong hands, love can be a deadly weapon.
For nearly six hundred years, Vlad Tepesh cared for nothing, so he had nothing to lose. His brutal reputation ensured that all but the most foolhardy stayed away. Now falling in love with Leila has put him at the mercy of his passions. And one adversary has found a devastating way to use Vlad's new bride against him.
A powerful spell links Leila to the necromancer Mircea. If he suffers or dies, so does she. Magic is forbidden to vampires, so Vlad and Leila enlist an unlikely guide as they search for a way to break the spell. But an ancient enemy lies in wait, capable of turning Vlad and Leila's closest friends against them…and finally tearing the lovers apart forever.